DIY (DO IT YOURSELF for the ones who've been hiding in a cave for at least the last 5 years!) is a huge trend : Baking, Sewing, Repairing your house… You name it, I'm pretty sure there's a blog on the topic.
Well, buying promotional gifts, electronic items, USB keys etc. in China when you are abroad is yet another story and I would advise you to follow one other trend : the DDYI. "THE WHAT????". A picture to illustrate.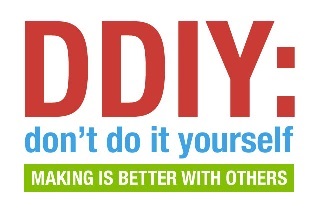 Of course, I'm defending my business but if we have been in the business for more than 10 years, if our 1st customers are still following us after so many years, it is not only for our beautiful eyes.
Sadly, they had to face the harsh reality of tripping over doing business directly with local factories. They then turned to us and they found out that we offer competitive prices, personalized follow-up and just generally speaking, we offer the best services & product quality. But why that?
Why should you work with a Trading Company based locally instead of going directly with the manufacture? Explanation in 4 points (Please take out your notebooks & pencils) :
1. To know your contact. To develop a strong relationship and work with people you can trust. As said above, new customer usually tried to buy from a local manufacture found on a website platform for sourcing factories. Then, after they pass an order what happens? Most of the time, clients are asked to pay a 100% upfront (best but rare case being, a % at the beginning and the rest before shipment of course). Payment is done. Worst case : no more news. Delays on production, on replying emails, on sending samples. Quality issues on final product. Damaged cartons. Then, no more news.
We have been working with our selected factories for many years; they know our process. If we need another factory, we select several of them; we ask them the right questions about their capabilities, process. If necessary, we go on site.
On one hand, we prequalify very carefully each manufacture we work with, and on another hand we keep you updated and inform on everything that's going on with your projects.
2. To know the culture. BREAKING NEWS : We don't have the same culture as the Chinese and as for we don't have the same way of conducting business. In Europe or America, if there is a quality problem, the factory will fix the issue, pay you back or can even get sued. In China… What will happen? That's a question for the one not following the class & sleeping at the back of the room… No more news; they will walk away. BOUM DONE.
That's also why we have in our team, Chinese members with strong negotiation skills and who understand deeply the needs of our customers and mostly are able to explain them to our factories.
Oh, and that reminds me of one of my favorite course during my studies (No, I'm not gonna tell you when that was… don't even think about it) : the cultural dimensions of Hofstede. Go check the website to compare it to your own nationality : http://geert-hofstede.com/china.html
3. To get the best price. Trust is one thing but let's talk business now. Well, having a good relationship with the factories, Chinese native working with us, being in the business for so long; we are able to get good prices on the products but also on the logistic and shipment. We know the process, we know the details and what is the best practice.
4. Last but not least : To get the best quality. You get what you pay for (it might seem obvious but you'll be surprised). We inspect the factories, we check the quality of your product at every step of the project and of course, we ask for your validation. If any problem occurs, we do everything to make up for it before shipment or to replace the products.
Overall, it's quite simple, if our clients are happy, we are happy. We seek for long term relationships and smooth business exchanges. Yes, it's that simple!
No, I swear that will never happen with us!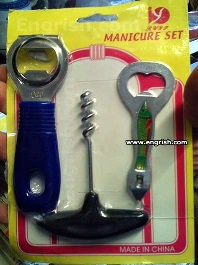 Stay tuned folks!
Your one and only NOMAD POWER TEAM