I don't know about you but here for sure summer has arrived! (Please don't hate me…)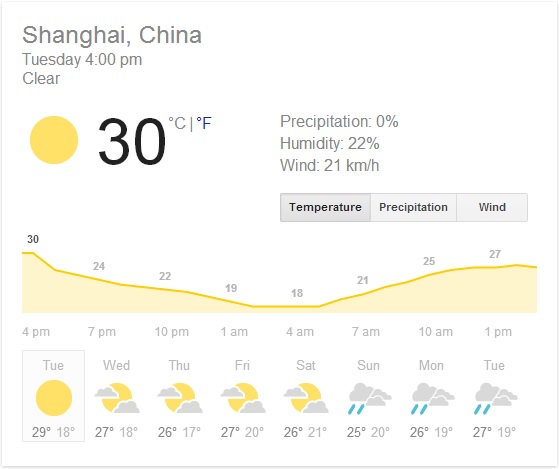 As the weather is warming up, we already talked to you about Fruits & Veggies USB KEY to create your own USB Fresh Salads (ok, lame joke… fair enough, it won't happen again, I promise).
Well this time, I believe it is perfect to have a little chat on sport, great sports events are coming up, time also for family reunion where it's the best moment to play kick ball all together, but before I give you an update on those 2 things later on in the post…
…"Drums please"…
We added a full range of Sports USB Drive; yes, we did!
And here comes now your new favorite game the "Did you know about" :
Baseball USB Drive : BEWARE PEOPLE : 300,000 to 1 is the chances that a fan can be hit by a baseball.
Boat USB Drive : The 3 most famous races in boat are The Sunday Times Golden Globe Race, held in 1968-1969, it was the first round-the-world yacht race, The Vendée Globe, a yacht race run single-handed on monohulls limited to 60 feet (around 18 metres). This race establishes the reference times on monohulls and The Global Challenge, race held every four years and followed the westward route.
Boxing Gloves USB Drive : Wilfredo Benitez of Puerto Rico was the youngest professional world champion when he won the Jr. welterweight title in 1976 at the age of 17 years and 173 days.
Bowling USB Drive : The origins of bowling can be traced about 4,000 years back to Rome and Greece.
Caddy USB Drive : Caddies are paid on the basis of how well their player performs: a base salary of $1,000 a week plus 5% of the tournament purse, 7% of a top 10 and 10% for a victory.
Compass USB Drive : Some things don't need any words http://offtrackplanet.com/magazine/articles/10-best-places-to-scuba-dive-around-the-world
F1 USB Drive : When an F1 driver puts brakes on his car he experiences huge retardation or deceleration. It could be compared to a regular car driving through a brick wall at the speed of 300kmph.
American Football USB Drive : NFL players weren"t required to wear helmets until 1943.More than 100 million people watch the Super Bowl every year. They eat around 14,500 tons of chips!
Golf Ball USB Drive : Tiger Woods snagged his first ace at the tender age of eight years old.
Soccer USB Drive or Football USB Drive : OK, here comes the real stuff! LEO MESSI : 4 Ballon D"Or, 3 Golden Boot and the maximum number of goals in one natural year (91 goals)… Someone said "Skilled"?
Table Tennis USB Drive : How many balls can two players hit back and forth in 60 seconds? The current record is 173 set by Jackie Bellinger and Lisa Lomas in 1993.
Rugby Ball USB Drive : Basketball was created by a rugby coach who wanted an indoor sport to keep his players conditioned during the winter in 1891.
T-shirt USB Drive : They became even more popular in the 1950s after Marlon Brando wore one in "A Streetcar Named Desire", finally becoming so fashionable.
Surf USB Drive : As a movie about it just came out. Maverick was named after a white-haired German shepherd who used to swim with his surfer owner.
Tennis Shoe USB Drive : Rocky Balboa wore Converse. The "Rocky Steps" at the Philadelphia Museum of Art have his bronzed soles set in concrete.
Tennis Ball USB Drive : By far the longest match in Professional Tennis History was the 2010 Wimbledon first round match-up between John Isner and Nicolas Mahut. Isner beat Mahut 6-4, 3-6, 6-7(7), 7-6(3), 70-68. The match took 11 hours and 5 minutes and lasted three days!
Tennis Racket USB nbso Drive : The origin of the term "racket" is unclear. According to a popular belief first published by Malcolm Whitman in 1932, the expression comes from the Arabic term rahat al-yad, meaning "palm of hand". Modern research reveals that it is more likely to be derived from the Flemish word "raketsen" which is itself derived from Middle French "rachasser", meaning "to strike (the ball) back".
Snowboard USB Drive : In 2000, Snowboarding was the fastest-growing sport in the US (followed by skateboarding), with the number of enthusiasts rising to a total of just over 7.2 million.
Hope you can find your perfect sport USB key here and of course, you can always check our catalogue right here for other idea of USB key or just cruise throughout the website.
And, if you don't see exactly what you are looking for on display we can source your USB key or create it for you, just send us a picture or describe what you want right there!
As promised, the agenda of this summer sport events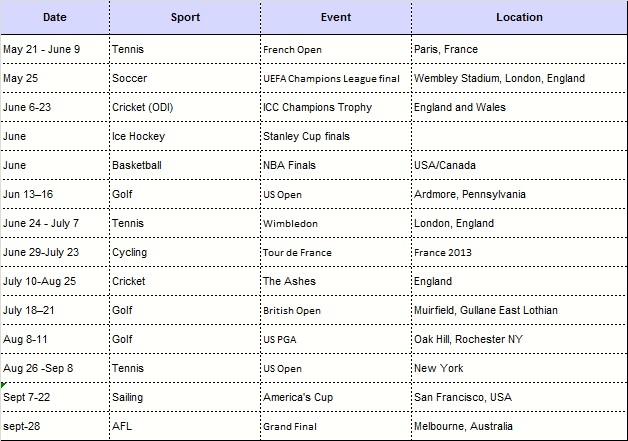 And the best outdoor family game : THE KICK BALL also called the Soccer-Baseball or Footbase, When America meets Europe. Very simple, you take the baseball rules, 2 teams, one throwing and running on the bases, the other one for catching and trying to get on the bases before the other team but with a soccer/football. And hop! Can be played from 5 to 101 years old and all together ! http://en.wikipedia.org/wiki/Kickball
Stay tuned folks!
Your one and only NOMAD POWER TEAM