Customers regularly ask us why prices have increased, why the validity of our quotation is short or why we can't provide a fixed price for repeated long-term orders?
Textbook – study case answer : This is the law of supply and demand.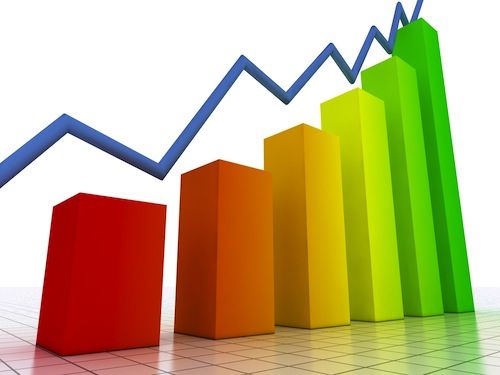 Thank you, that was helpful… but what does that mean in practice?
How is made the price of a USB key ?
A USB key is composed of two main components : the casing of the key (that can be personalized) and NAND flash chip.
The NAND chip is the technology used on the USB chip or other electronic devices such as mobile phones, MP3, Tablets etc. NAND chips are manufactured by only a few giants of electronics and developed with a variety of memory capacities and performance levels.
You guessed it : The NAND chips are the most expensive materials in the structure of the key.
Who are the major players in the market for NAND chip and therefore the USB key?
As specified above, the memory market is far from being ragmented and is seen as imperfect as we are facing a bilateral oligopoly, few players on both the seller & buyer side.
On the seller side, we find three main players: Samsung, Hynix Intel and Toshiba.
On the buyer side, we also have three major players: Apple, Sony and Nokia.
What are the influential factors in the price of the USB key?
The majority of events are structural and here are some examples in the past few years.
1/2011, earthquake in Japan. The Toshiba plant, producing a third of global memory, was severely affected. The plant was forced to reduce its production, automatically resulting in a reduced supply … and a 30% increase of the price in one weekend.
2 / Companies such as Apple, Sony and Nokia are particularly influential on the market and use NAND chips in most of their products.
AND yes, the iPad, the iPhone or iPod all use NAND flash memory. And when Apple places an order for chips to Samsung, these are months of inventory and market supply that just disappear to feed this specific apple!
You should know that Samsung produces about 40% of flash memory in the world and that when it receives an order from Apple, all production goes for them until the order is fully and completely honored!
Imagine the impact that these two giants can therefore have on prices of USB.
So: Beware of innovation period and beware of repeat orders.
3 / Last but not least … again and again … changes in oil prices will affect the cost of transportation to carry your USB key to your home.
Is there a way to anticipate market fluctuations?
Unfortunately not … As NAND Flash are goods traded on the market it is difficult to accurately predict how these prices fluctuate in the immediate future.
To end on a positive note, we do our best to offer you the best quality / price ratio. We ensure the quality of our chips at all times *. And Hooray! I just learned today that there had been a decrease in the price of flash! Hurry, you never know how long it lasts!
* Cf. post on the quality of the chips which obviously is also influenced by these times of scarcity / rising prices.
Stay tuned folks!
Your one and only NOMAD POWER TEAM