Between Brasil , fiesta & football, here is a great opportunity to talk about your business .
We have been waiting 4 years and at last it is happening ! The World Cup in Brazil!
Preparations are underway; the latest is the announcement of the anthem of the 2014 World Cup after Shakira & her so famous Waka Waka in 2010, it's time for the trio Jennifer Lopez ( who will sing in Spanish) , Pitbull (in English) & Claudie Leitte ( in Portuguese) to make us dance! On a soundtrack created by the Fatboy Slim. Just that!
The song entitled " We are one, Ola Ole " will be unveiled in June.
So until then, you can move on the clip Samba do mundo signed by Gregor Salto, the original sound of this global competition !
https://www.youtube.com/watch?v=9Xmju_gBe7Q
The World Cup football is a major sporting event … but it is also a business event! And the World cup will not escape the rule!
Here"s your chance to promote your business and for that we have developed a selection of USB keys especially for this event & football!
They are customizable at your will : Footie shirt, with football head, football flag . You can choose the colors to your brand image. We can print your logo or even remake the key with your logo molded.
If you have a specific model you want to develop, send us your design to tailor your own OEM key ! ( how do we create your custom key : )
Here is the new selection of Football USB key. Send us an email to know more about it !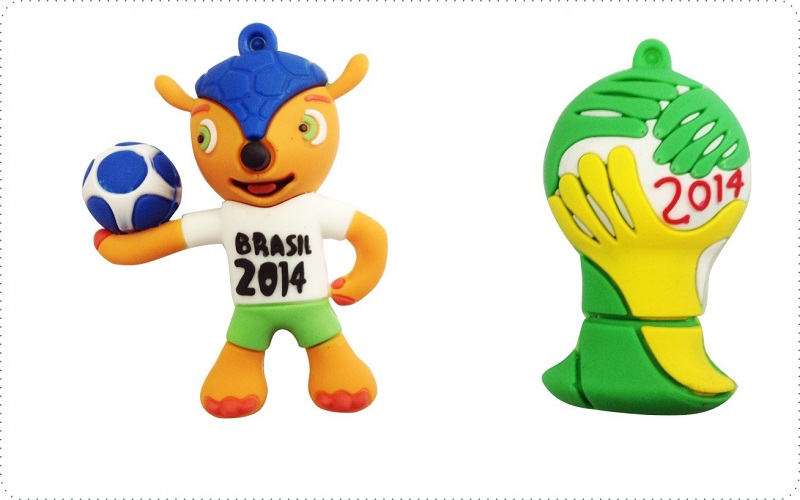 Stay tuned folks!
Your one and only NOMAD POWER TEAM