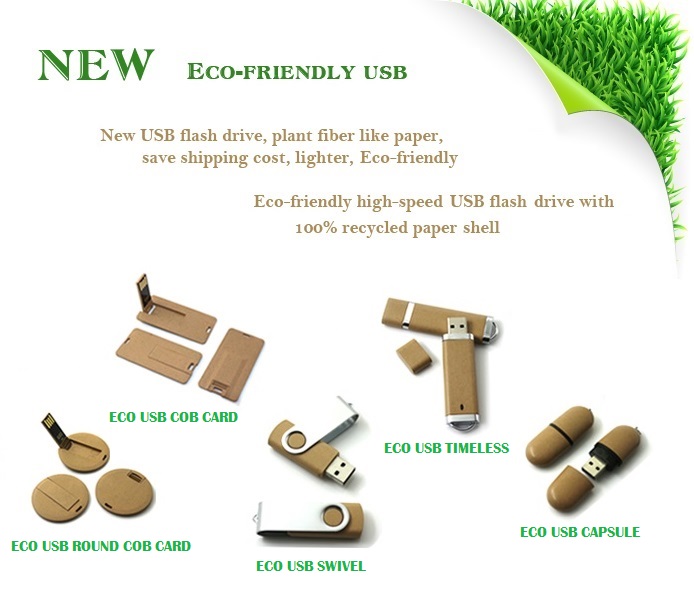 Global warming, air pollution, sorting out your everyday trash or deep-sea trawling , choose your ecological battle, there is something for all tastes (no bad joke intended ) .
To face the environmental issues and to stand out from your competitors, you may be looking for corporate gifts or goodies meeting these new needs. Look no further!
Nomad USB now offers ECO FRIENDLY USB flash drives made with 100% recycled paper!
Our Ecological USBs combines renewable, biodegradable resources and electronic components meeting CE and Rohs standards.
Our green USB keys weigh approximately between 7 and 15 grams. They are made from recycled newspapers. This means that this part of the key itself may be recycled as well. Say YES to sustainable development!
In summary, ECO FRIENDLY USB KEYS are useful products that are meaningful and accessible to all , for a concrete and comprehensive actions to your planet .
Discover our range of 6 recycled paper USB drive :
ECO USB COB CARD
ECO USB ROUND COB CARD
ECO USB SWIVEL
ECO USB TIMELESS
ECO USB CAPSULE
ECO USB LEGO
Simply an economic, social & ecological gift!
Stay tuned folks!
Your one and only NOMAD POWER TEAM